Utility Shaft
Utility Shaft


TRPX is proud to introduce it's all new UT line of shafts for the 2015 season. The UT series is designed specifically with utility clubs in mind and as an easy distance performer which also stresses stability and direction.
By thoroughly anlayzing different player levels, TRPX developed a progressive "performance  flow" design featuring 4 different weights. The lighter models focus on distance and and an easy launch helping the slower swinger create better impact for more carry and better direction.
The heavier weights focus on stability and control allowing the player to swing away without worrying about timing or losing the ball left or right.  A powerful launch with optimal spin for getting that distance or attacking the pin. The TRPX UT series shaft will help you enjoy golf more and improve your game.
TRPX UT Series Promotional Video
Kusakabe Pro and ABEX test and talk about the TRPX UT (in Japanese)
TRPX UT SERIES CONCEPT MAP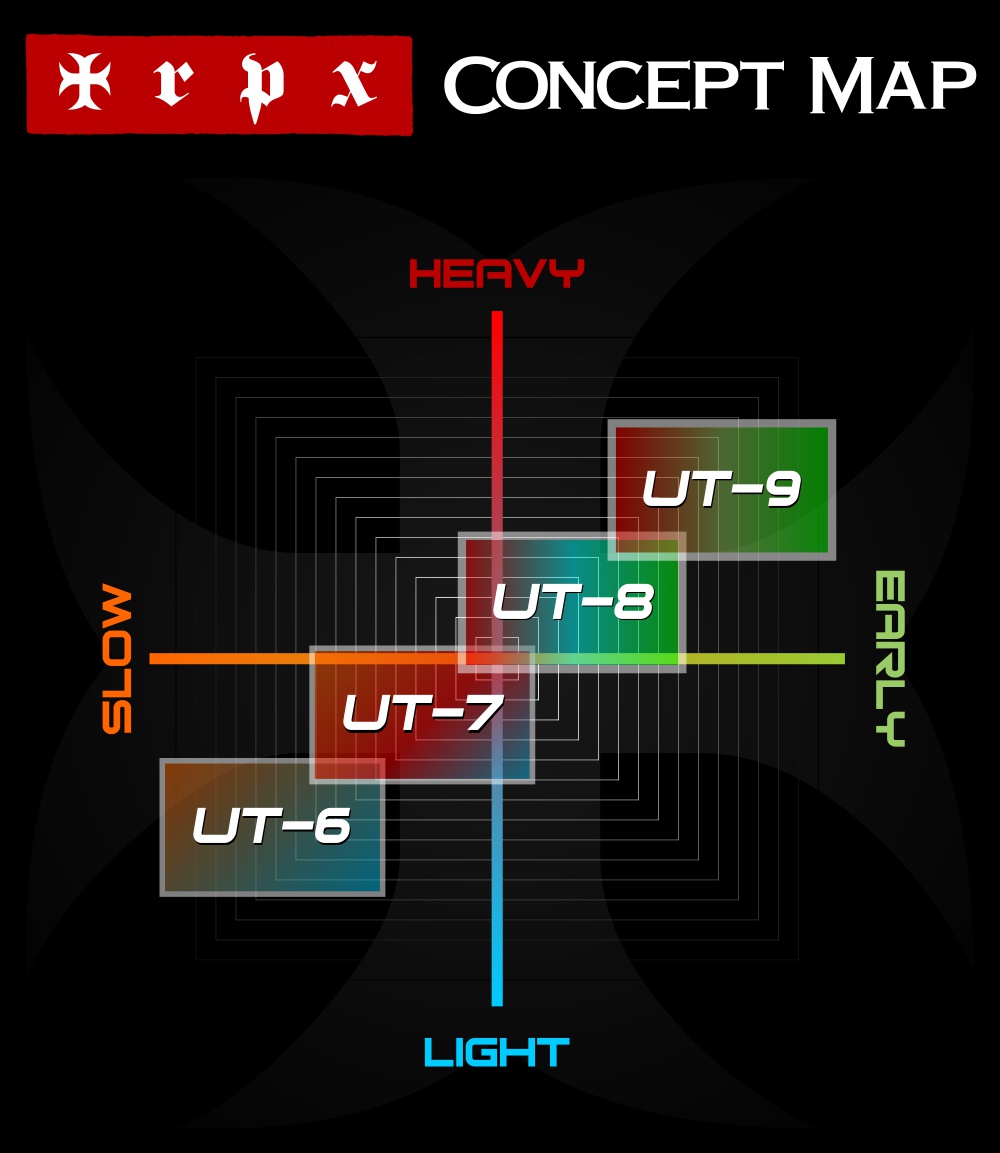 Flex
Weight
Length
Tip Dia
Butt Dia
CPM
UT-6
62g
1041mm
9mm
15.3mm
230
63g
15.3mm
240
UT-7
74g
15.3mm
250
77g
15.4mm
270
UT-8
83g
15.5mm
260
88g
15.56mm
280
UT-9
93g
15.3mm
290
98g
15.4mm
310
*CPM is based on a 40″ finished length with a swing weight of D2
Trimming instructions : 30mm tip section left uncut for 18*, 0.5″ tip cut for 21* and 1.0 cut for 24*